If you've ever wondered how to do foundation paper piecing, then have I got a mini course for you that you can join from the comfort of your own sewing room.
This on-demand course walks you step by step through the foundation paper piecing process. From the very first step of safely downloading patterns, to printing them accurately, preparing your space for success, and then sewing your very first foundation paper pieced block.
Hi, I'm Alyce! (like Elise not Alice)
With almost a decade of quilting and teaching experience under my belt, plus a couple of quilting books, my passion in this quilty world is helping beginners like you to just give it a go and take that first step in trying something new.
I have created FPP 101 to be for you: the never-before-FPPed quilter. I have broken the process right down into simple, manageable tasks that will get you from zero to hero FPPer in just a couple of hours!
This course is like I've invited you over to hang out for a quilty afternoon together as we drink our cuppas and enjoy a cookie or two while I show you how to foundation paper piece (and share all my little tips and tricks along the way!)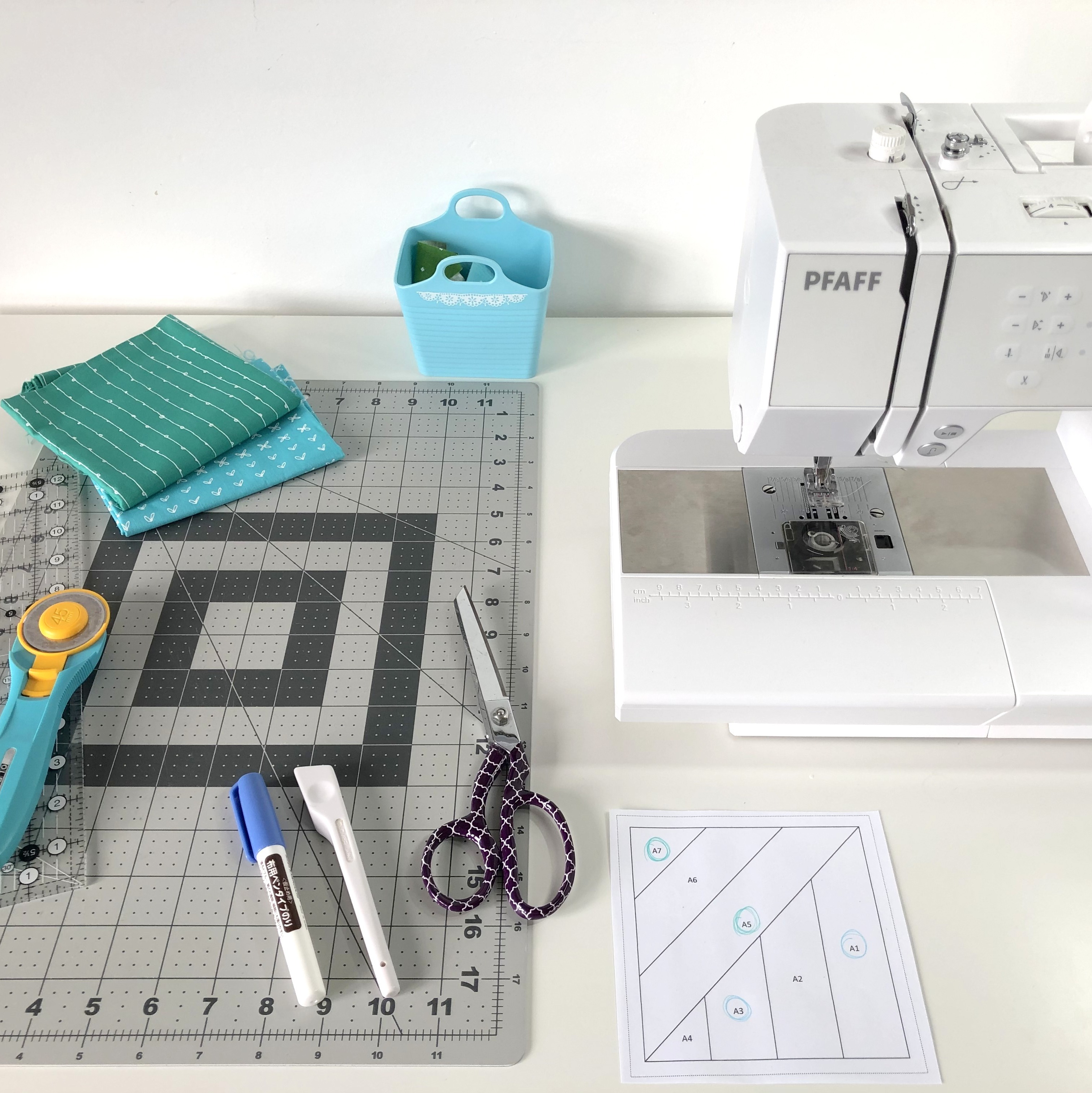 Video Tutorials
For those who are visual learners like me and just need to see it happen first before you feel comfortable trying, then I've got you covered with videos guiding you through the process.
All videos include Closed Captioning.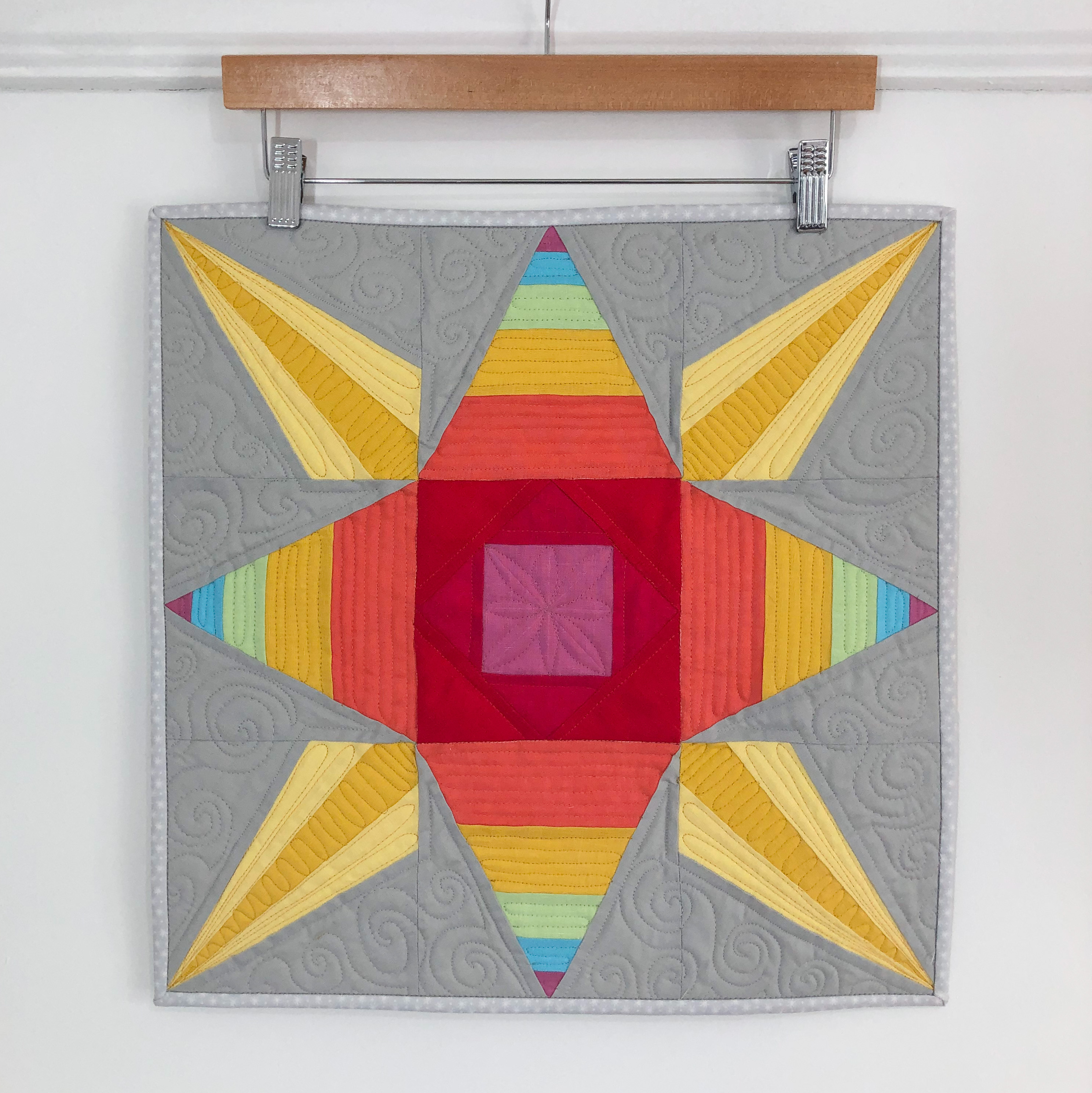 Exclusive Patterns
FPP 101 includes two exclusive patterns (that aren't available anywhere else!) to launch your foundation paper piecing journey with pizazz, including Starburst - make it a mini or a pillow!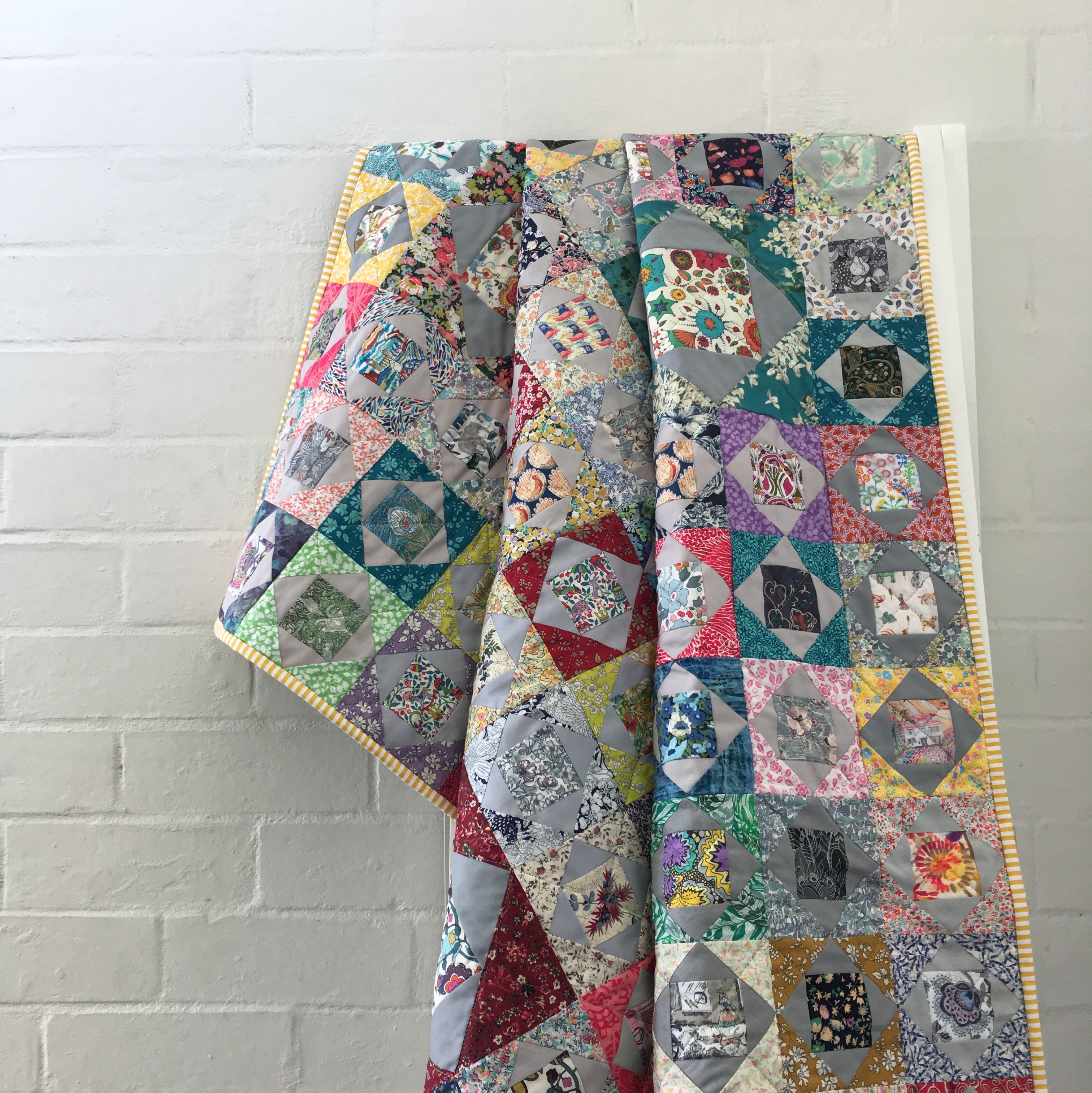 Bonus Content
Not only will you learn how to foundation paper piece, I also give you some ideas on what to do with those gorgeous paper pieced blocks, demo some handy tools, plus some bonus templates to add to your collection for future use.
What tools do I need?
Other than your usual quilting tools (sewing machine, ruler, rotary cutter, thread, etc), all you need to get started is:
Coloured pens or pencils or markers
A fabric glue pen, or a small washable/"school" glue stick
Access to a printer + regular copy paper (Letter or A4 - whichever is usual for you)
Paper scissors (don't use your fabric scissors for cutting out paper!)
Are there other fancy tools you can get for foundation paper piecing? Of course! But you don't NEED any of them to get started.
Does it matter what timezone I'm in?
Nope, not at all. This course is pre-recorded and "on-demand", which means that you can watch this whenever you like, however many times you like, and from the comfort of your PJs with a glass of something in your own sewing room.
How long do I have to finish the course?
You have access to this course to watch it over and over, as much as you like for as long as you like*!
*For the lifetime of this class. And I have no plans for retiring it any time soon.
Can't I just read your blog to learn FPP?
Absolutely, if that's what works for you! This course is for those who need some extra support via videos, or for those who really like to have it all in one handy dandy place rather than scouring the internet to find it all.